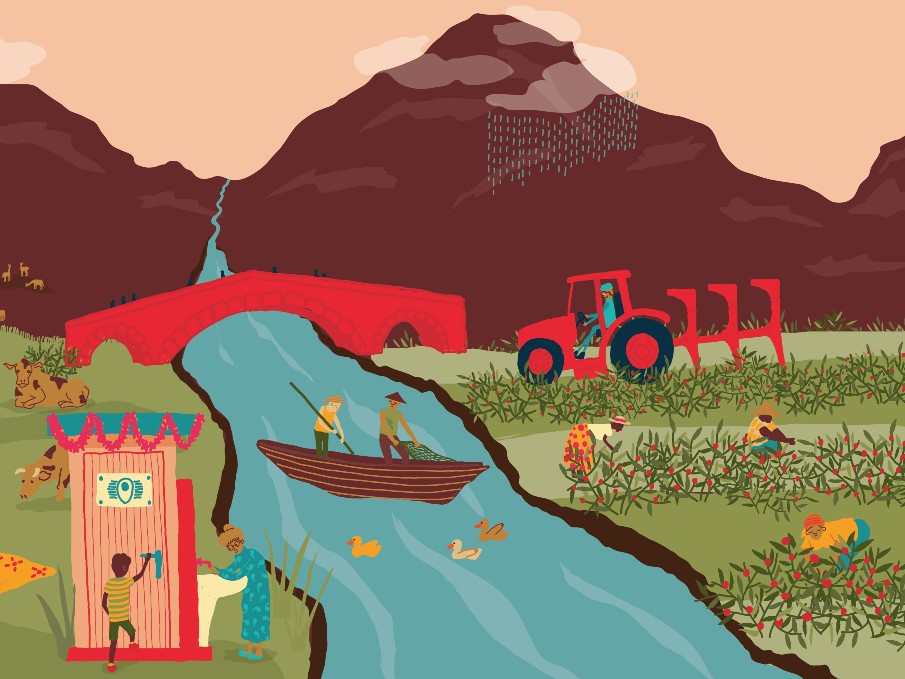 World Water Day -- 22 March 2021
The theme of World Water Day 2021 is "valuing water".
Although it may seem infinite to some, water is a finite resource. However, its scarcity is not the only factor that adds value to water.  The value of water is about much more than its economic value – water has enormous and complex value for our households, food, culture, health, education, economics and the integrity of our natural environment. 
Water means different things to different people because of its intrinsic, traditional, cultural and social values. To acknowledge the true value of water we must protect and conserve our healthy marine, coastal and freshwater ecosystems to ensure water for all.
Water and sanitation remain critical to containing the ongoing COVID-19 pandemic, highlighting the value of sustainably managing water resources and protecting the ecosystems that provide this precious resource. Integrated water resource management approaches are needed to reinforce the value of water and rethink our relationship between water, people and health.
These approaches must also aim to involve more diverse stakeholder groups and transition to multi-value water governance, as women and girls are often disproportionately impacted by inadequate water and sanitation conditions.
The fifth Global Biodiversity Outlook outlines several sustainable transitions geared towards reversing biodiversity loss and its impacts on ecosystems. The sustainable freshwater transition promotes an integrated approach to guarantee the flow of water for nature and people, by improving water quality, protecting critical habitats, controlling invasive species, and safeguarding connectivity between habitats. 
Water is everything to us – it is our origin and our future. From the vast oceans to the water vapour in our atmosphere, water unites all of nature and its processes. Water is one of our planet's most valuable resources for its direct necessity for people and for the proper functioning of ecosystems.
The United Nations World Water Development Report 2021: Valuing Water
Today the United Nations World Water Development Report 2021 on Valuing Water was launched. The Report is the UN-Water flagship Report on water issues, published by UNESCO and coordinated by the UNESCO World Water Assessment Programme.
The Report assesses the current status of and challenges to the valuation of water across differing sectors and perspectives and identifies ways in which valuation can be promoted as a tool to help achieve sustainability. 
Valuation of water infrastructure involves various scales, from site-specific to system-wide, taking account of the type of project, as well as the hydrological, environmental and social conditions. This Report provides a snapshot of approaches to considering multiple values, and reaching transparent and equitable decisions. 
Click here to read the full report
More information
To Top