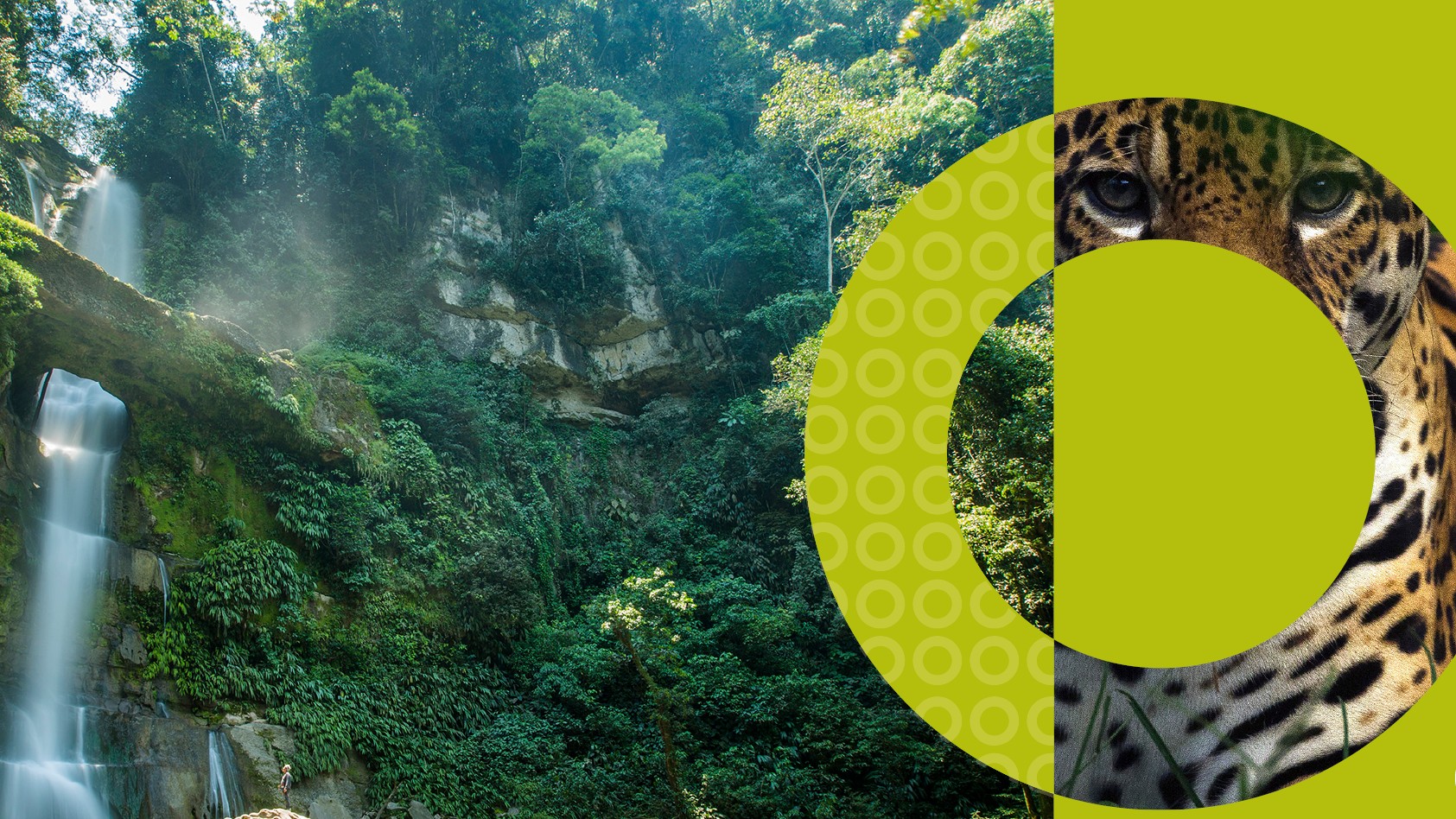 Marion del Aguila
Global Landscapes Forum Biodiversity Digital Conference: One World – One Health -- 28 -29 October 2020
The Convention on Biological Diversity is partnering with the Center for International Forestry Research and the Global Landscapes Forum to support the organization of the Global Landscapes Forum Biodiversity Digital Conference: One World – One Health.
The Global Landscapes Forum is the world's largest knowledge-led platform on integrated land use, dedicated to achieving the Sustainable Development Goals and Paris Climate Agreement. The Forum takes a holistic approach to create sustainable landscapes that are productive, prosperous, equitable and resilient and considers five cohesive themes of food and livelihoods, landscape restoration, rights, finance and measuring progress. It is led by the Center for International Forestry Research (CIFOR), in collaboration with its co-founders UNEP and the World Bank and Charter Members
With global health, biodiversity and climate crises creating a world of unknowns, we still have the power to restore the Earth; especially in the run-up to the post-2020 global biodiversity framework and the UN Decade on Ecosystem Restoration 2021–2030.
Join the Global Landscapes Forum Biodiversity Digital Conference to inform the global conversation on how to protect and sustainably use the variety of life forms on the planet —from seeds to sea turtles. Participate alongside top academic, public and community groups and private sector representatives to also learn how leading organizations are uniting to transform the relationship between humans and the rest of the natural world.
Held under the theme 'One World – One Health', the two-day event will reach tens of millions of people, spotlight ecosystem restoration and contribute to the next global Biodiversity roadmap, advancing the global drive to 'build back better'.
This conference is an opportunity to join thousands of biodiversity experts, scientists, policymakers, journalists, activists, private sector and indigenous groups to learn how the world's leading organizations are uniting in the wake of COVID-19 to conserve and protect the world's disappearing biodiversity. 
More Information:
Key Events on the Agenda
13:15-14:00 (Bonn time: UTC/GMT +1)
The variety of life on Earth is being lost at an unprecedented rate. Now more than ever, the health of our planet requires us to recognize our complex, interdependent relationships with nature. During this opening plenary, keynote speakers will interact with the online community to frame the wicked problems of biodiversity loss alongside land degradation, climate change and the emergence of zoonotic pandemics. We kick off the conference with a call for a One Health approach, spotlighting the essential role of biodiversity and setting the scene for building back better.
Speakers:
Elizabeth Mrema; Executive Secretary; UN Convention on Biological Diversity
Ashok Sridharan; Mayor of Bonn; President of ICLEI – Local Governments for Sustainability
Jay Griffiths; Award winning author; Advocate of nature
Shahid Naeem; E3B Professor, Chair of the Department of Ecology, Evolution, and Environmental Biology; Colombia University
Laura H. Kahn; Physician and Research Scholar; Program on Science and Global Security at the Princeton University School of Public and International Affairs
Yolanda Kakabadse Navarro; Former Minister of Environment for Ecuador
Moderators
Camille Rivera; Marine conservationist and community manager
Tony Simons; Director General, World Agroforestry (ICRAF); Executive Director, CIFOR-ICRAF
15:00-15:45 (Bonn time: UTC/GMT +1)
Global Biodiversity Outlook (GBO) is the flagship publication of the Convention on Biological Diversity (CBD). GBO-5 provides global summary of progress towards the Aichi Biodiversity Targets and sets the scene for the development of the post 2020-global biodiversity framework. It is based on a range of indicators, research studies and assessments (in particular the IPBES Global Assessment on Biodiversity and Ecosystem Services), as well as the national reports provided by countries on their implementation of the CBD. This Outlook draws on the lessons learned during the first two decades of this century to identify the transitions needed if we are to realize the vision agreed by world governments for 2050, 'Living in Harmony with Nature'.
Speaker
    
David Cooper; Deputy Executive Secretary; Convention on Biological Diversity (CBD)
Moderator
    
Melissa Angel; Communications Coordinator; GLF
17:45-19:10 (Bonn time: UTC/GMT +1)
Two days of dialogue and debate will compel participants to get ready for a strong call to global action. But what action is most urgently needed? So many of us are pleading for transformative change – but what does this require? Experts will discuss the need for a fundamental, system-wide change across technological, economic and social factors, including changing paradigms, goals and values. To achieve this, we must move away from looking at biodiversity as a production factor to seeing it as an integral part of life, without which we cannot survive. Moving from an economy of exploitation to an economy of restoration will require individual and collective behavioural change.
The Closing Plenary will be opened by Elizabeth Mrema, Executive Secretary of the CBD and will start with a conversation between Christiane Paulus, Director General at BMU, Carla Montesi, Director at DEVCO and Carlos Rodriguez, CEO of GEF, before moving to a dynamic panel of representatives from youth, government, business, civil society and indigenous people.
Participants will join the discussion and contribute to the transformative change which we will initiate here.
Speakers
Christiane Paulus; Director General; Nature Conservation and Sustainable Use of Natural Resources, German Ministry for Environment, Nature Conservation and Nuclear Safety (BMU)
Elizabeth Mrema; Executive Secretary; UN Convention on Biological Diversity
Carla Montesi; Director; European Commission's Directorate General for Development and Cooperation
Carlos Manuel Rodriguez; CEO and Chairperson; Global Environment Facility
Melina Sakiyama; Co-Founder; Global Youth Biodiversity Network (GYBN)
Yvonne Aki Sawyerr; Mayor of Freetown; Sierra Leone
Mwambu Wanendeya; CEO and Founder; Carico
Peter Daszak; President; EcoHealth Alliance
Benki Piyãko; Ashaninka Community Leader; Terra Kampa do Rio Amônia
Robert Nasi; Director General, Center for International Forestry Research (CIFOR); Managing Director, CIFOR-ICRAF
Rodrigo A. Medellin; Senior Professor, Ecology and Biodiversity Department; Universidad Nacional Autónoma de México
Khairani Barokka; Writer, poet and artist; NYU Tisch Departmental Fellow

Moderator
Musonda Mumba; Chief, Terrestrial Ecosystems Unit (TEU); UN Environment
To Top