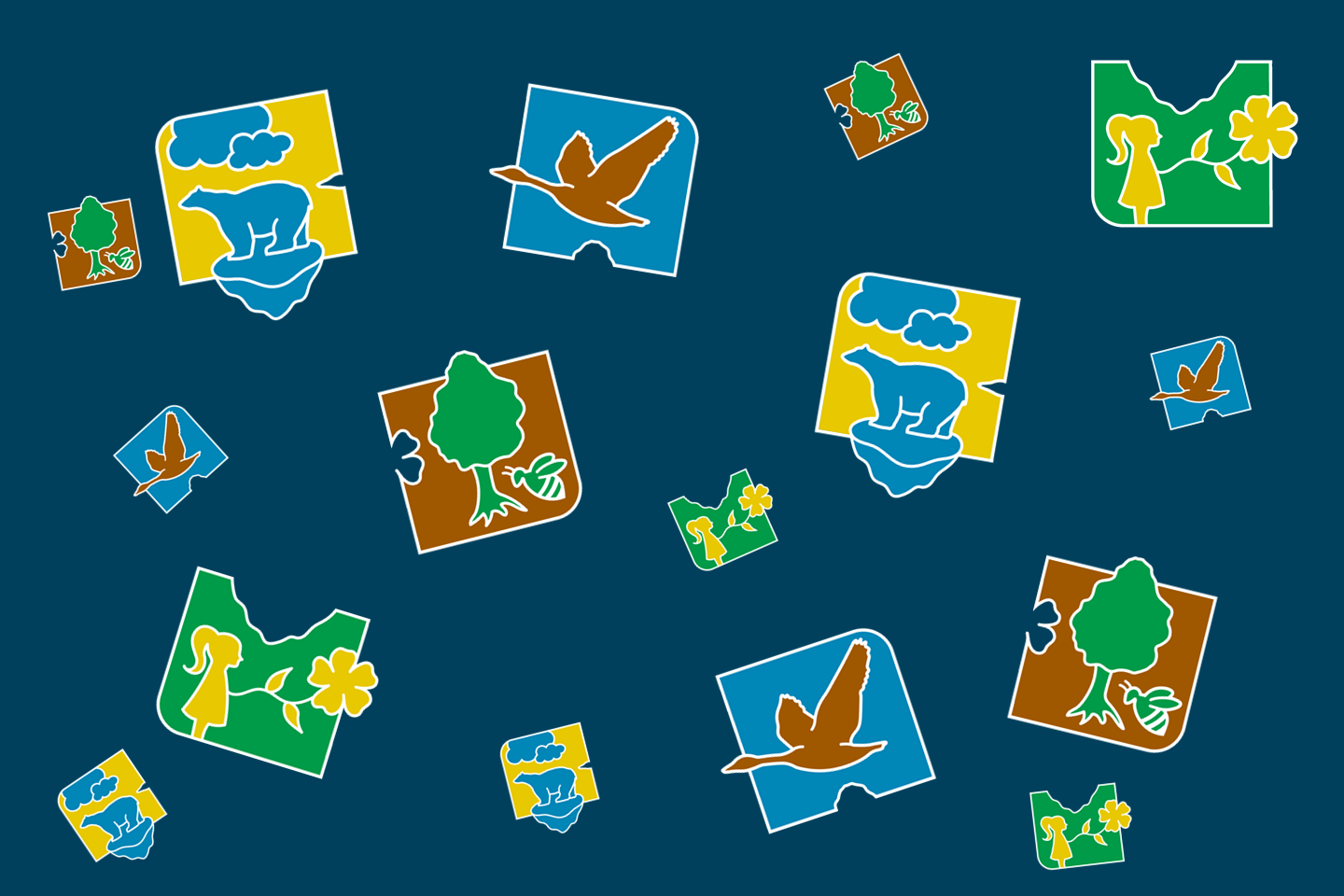 Biodiversity Day 2021 - Logo
This year we have launched a customizable logo for Biodiversity Day 2021!

Biodiversity Day 2021 focuses on the new global biodiversity framework, which will be adopted at the upcoming UN Biodiversity Conference (COP15).
The 2021 campaign builds on last year's campaign "Our solutions are in nature" and is a call to action for biodiversity.
The hashtag for overall biodiversity communications work in 2021 is #ForNature.
Rationale for the design
A popular graphic representation of "solutions" is a puzzle.
Each piece can be given a meaning.
Each piece of the puzzle connects to others, symbolizing interconnectedness.
On 22 May, Biodiversity Day, the pieces come together.
The logo can be customized
You can show support for biodiversity by customizing the logo with your name.
Please read the guidelines if you wish to create your own custom logo.
Customization tools
High-resolution files can be created by downloading the .zip files below and using Adobe Illustrator (manual customization).
[ Under construction // Web-quality files in the 6 United Nations languages can be generated here. Logos generated with this tool will appear here.]
This tool (PowerPoint) can help you manually create logos in any language.
The CBD Secretariat assists Parties in producing their national logo, as needed.
Download the logo

العربية - English - Español - Français - Русский - 中文
Puzzle pieces and icons

ZIP file with pieces and icons
Other languages
If you create other language versions, please send them to us to be shared in this space.
To Top